OEM PARTS (X-TREME, RAZOR) ARE NOT REFLECTED BELOW

NATIONWIDE STATUS AND AVAILABILITY OF SCOOTERS

NEWEST PARTS FOR SALE


NATIONWIDE X-TREME SCOOTER AVAILABILITY AND COLOR CHOICE STATUS REPORT - SEPTEMBER 7TH, 2018 - ORDER NOW WITHOUT DELAY! INVENTORY IS SELLING FAST!! DELIVERY IN LESS THAN A WEEK FOR ALL IN STOCK ITEMS*
Check Here For Available Models and Color Choices, updates on ETA for Incoming
* Holiday Schedules and Bad Weather events may cause delivery delays

Please note the date above and email if more than 2 weeks old. Most scooters are delivered in the contiguous USA by Fedex or UPS with free shipping. Most scooters ship to the customer's door. Heavier scooters as indicated will ship to the closest freight terminal by freight (Truck) where they can be delivered to your home using a truck with a lift gate (due to the weight of the carton and to prevent possible handling damage). This included shipping expense is in the listed price. You can add the optional $50 fee (an ADD TO CART button is provided) for delivery from the freight terminal to your door if you cannot safely pick up the package at the terminal. The standard shipping is always included and shown in the listed price and Shopping Cart item total before you check out and input personal information. A small processing and handling fee is usually added during check out that covers administrative costs. And tax may be charged for Iowa and Washington state purchases.

If a scooter below is listed with a LOW STOCK LEVEL (1) for a particular color or colors then it is best to email (24/7) or call during business hours (see business information at the bottom of each page) and we will check the up to the minute inventory status. The availability status applies to all X-treme stock nationwide, with few exception, to save you wasted time searching the internet or calling. Reported stock levels are subject to change at anytime, however. Money order customers should quickly respond to low stock level inventory to avoid depletion of a model or color, and it is advisable to list an alternate color choice in the message to seller area when a color or colors are shown in a low stock condition. We process scooter orders faster than anyone, 24/7, and keep you informed using the email address you provide in the order.

Current Latest Model X-TREME INVENTORY of Scooters:

Order X-TREME Scooters on our X-TREME SCOOTER SALES PAGE or Click the Scooter Links in this listing.
---
SCOOTER PRICES AND AVAILABILITY ARE SUBJECT TO CHANGE WITHOUT NOTICE.
- Scooter Models are shown below with color choices available. Low quantity or outage is represented in parenthesis. ETA is shown if available. Always check our SALE PAGE for lowest prices before you buy!
SEE OUR CURRENT SCOOTER MODELS AVAILABLE ON SALE USING THIS LINK! EMAIL OR TEXT FOR AVAILABILITY BEFORE YOU ORDER!
City Rider SLA 500 watt 36v 12 Amp Electric Scooter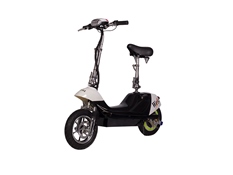 OUT OF STOCK ORDER HERE ON THE SALE PAGE!
XG-575 50CC GAS XTREME.


IN STOCK ORDER HERE ON THE SALE PAGE!
BUY FROM US! WE ACTUALLY RESPOND 24/7 QUICKLY TO YOUR EMAILS, AND TEXTS. IF YOU NEED HELP AFTER THE SALE WE ARE AVAILABLE!! SEE THE BOTTOM OF EACH PAGE FOR INFORMATION.
---
All information here is subject to change. If you are looking, order now for assured delivery.

UNAVAILABLE PARTS FROM OUR WAREHOUSE
The part as listed on this website (except OEM parts pages for X-treme & Razor) is in stock or due imminently unless listed in this section.
When a part is unexpectedly out of stock as listed here the ADD TO CART or BUY NOW buttons may also be deactivated if the item is currently unavailable or discontinued. Customers may otherwise order items temporarily out of stock and keep apprised of their ETA progress provided here. It is the customer's responsibility to check a part's availability by clicking the graphic link provided in each part's description -

Report any problem or errors to us using the Support Link - Email contact.

X-treme, Razor, Rad2Go, etc. OEM (Original Equipment Manufactured) parts and scooters may be shipped from central supply warehouses although we do stock many popular parts in our local warehouse along with generic parts that often substitute for an OEM part and are priced significantly less. OEM parts will be shipped from the central OEM warehouses where these parts are provided for the respective model scooters. We do not list OEM parts here that are out of stock because that information is not made available to us. We have no control over parts shipped from central OEM warehouses or from any of our suppliers and manufacturers, and a part's estimated time of delivery (ETA) listed below is subject to change as suppliers receive new information from product providers worldwide. In addition customs and security can cause short delays not calculated into ETA forecasts and cause ETA changes. No guaranty is made that delivery will occur in the ETA provided since we have no control over these incoming products.
OEM parts are Original Equipment Manufactured parts. OEM PARTS PRICES ARE SUBJECT TO CHANGE WITHOUT NOTICE AND INCREASES WILL RESULT IN ADDITIONAL COST IN ORDER TO PROCESS.



WAREHOUSE (NOT X-TREME or RAZOR OEM) PARTS DELAYED TO STOCK AND CURRENT STATUS UPDATES - AUGUST 15TH, 2017
MANY PARTS ARE IN STOCK AT A LOW LEVEL AND MAY BE SOLD PRIOR TO YOUR PURCHASE. YOU CAN ALWAYS EMAIL OR TEXT FIRST BEFORE YOU ORDER AND WE WILL BRIEFLY HOLD A PART UNTIL YOU HAVE A CHANCE TO PLACE YOUR FULL AND COMPLETE ORDER USING THE SHOPPING CART.
CONTROL BOX, CT302S9, 24 VOLT - No longer available.
ITEMS THAT ARE NOT INCOMING ARE MARKED OUT OF STOCK IN THE LISTING AND WILL BE REMOVED WHEN ALL POSSIBLE SOURCES HAVE BEEN EXPLORED FOR RESTOCK.
EXCEPT FOR AN INVENTORY ERROR, ALL OTHER PARTS ARE IN STOCK PENDING UNUSUAL HIGH ORDER VOLUME OR MISTAKES IN INVENTORY FOR A PARTICULAR PART THAT MIGHT TEMPORARILY CAUSE AN OUTAGE. PRICES ARE ALWAYS SUBJECT TO CHANGE AND NEW INVENTORY PRICING MAY RESULT IN AN INCREASE AND ADJUSTMENT IN THE PRICE CHARGED FOR BACK ORDERED ITEMS.
In the event a part is ordered that is currently OUT OF STOCK either as shown on the AVAILABILITY PAGE with no current ETA the customer can request a full refund within 45 days from the date of order. After 45 days Paypal will charge a 5% fee and the refund will be less as refunded through Paypal to a valid email address. After 90 days if the part is still unavailable or becomes no longer obtainable then a customer In-House credit can be used by the customer to apply against a one time purchase for any other available product(s) in our own warehouse (not X-treme OEM Warehoused Parts for X-treme Model Scooters) as long as the inventory is currenty in stock. No refunds are issued after 90 days. All proof of sale for credits as verified in the original order EMAIL response from our company (Ecoleco or Scootersupport) is the responsibility of the customer to maintain and furnish on request to us at the time of use of the In-House credit. We do not maintain customer records after six months. All In-House credits expire after 24 months from the original date of purchase. In-House credit purchases are only made by making a normal purchase using the Shopping Cart system, by also emailing the original purchase information by replying to our email response to the order or subsequent emails with the order details and date of order, and we credit back the full In-House credit for use in partial or full payment of that new purchase using the original purchase In-House credit amount as long as it has not been verified as shipped and it has not been more than 24 months.
OEM PARTS (ORIGINAL EQUIPMENT MANUFACTURED PARTS - PARTS MANUFACTURED FOR ASSEMBLY OF BRAND SCOOTERS) ARE NOT GENERALLY INCLUDED IN OUR STATUS REPORT HERE. YOU CAN ALWAYS EMAIL TO CHECK FOR STOCK IN X-TREME'S OEM PARTS WAREHOUSE BEFORE YOU PLACE YOUR ORDER. OEM PARTS ARE STOCKED AND SHIPPED AT OTHER WAREHOUSES AND WE DO NOT HAVE EASY ACCESS TO INVENTORY REPORTS SO THOSE OUT OF STOCK PARTS ARE NOT LISTED HERE. OEM PARTS INCLUDE X-TREME SCOOTER, RAZOR, AND RAD2GO SCOOTER PARTS, AS WELL AS MOSQUITO AND OTHER BRANDS. OEM PARTS PRICES ARE SUBJECT TO CHANGE WITHOUT NOTICE AND INCREASES WILL RESULT IN ADDITIONAL COST TO THE CUSTOMER TO PROCESS THE ORDER. WE DO STOCK THE MORE POPULAR OEM PARTS IN LIMITED SUPPLY FOR SOME BRAND MODELS IN OUR OWN WAREHOUSE TO SAVE TIME FOR OUR CUSTOMERS SINCE WE SHIP MUCH FASTER. ALSO NOTE: SOME BATTERIES WILL BE SHIPPED FROM OEM WAREHOUSE SOURCES TO SAVE SHIPPING FEES (EXPENSE) BEING ADDED TO THE PRICE, RESULTING IN LOWER PRICES AND FRESHER BATTERIES.
KNOWN RAZOR PARTS OUT OF STOCK ESTIMATED TIMES OF ARRIVAL
Email for availability of Razor Parts anytime you want to know for sure.
The link Gif in the description of the part,
takes customers to this Availability page where we report the status of parts and scooters. Parts listed here are temporarily out of stock and awaiting resupply. Customers use this information in deciding whether to place an order now or to check the update status of an item ordered previously. Once parts are received from our suppliers each customer back-order is shipped automatically and as always an email is sent providing the tracking number for the shipment. Back-orders may be cancelled within 45 days of the transaction date. If a part is no longer available we will indicate that here until it is removed from the part page. Back-order parts are shipped to customers in the order of placement.

NEW TO OUR PARTS WAREHOUSE
These parts are new to our local warehouse.

200x50, 2.50/280-4, 3.00-4 AIRLESS TIRE (8", 9", 10" Diameters)